SINCE 1997
GOOD ON from Japan
SIMPLE, BASIC, QUALITY AND CONFORMITY.
THE UNIQUE COLOR CHANGE WILL BE SPECIAL ON YOU.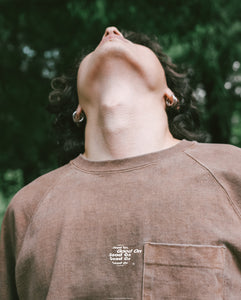 Dye with craftsmen
PIGMENT DYE
Large pigment particles are fixed on fabric by adhesive agent called binder, and this process makes white "scratchy".
The surface color gradually fades by every wash.
Enjoy the change across the ages.
Shop All
"Good On is committed to fabric.
With all sorts of methodology such as using quality American cotton, ordering with knitting factories in the U.S.
and Japan that have unique technology."